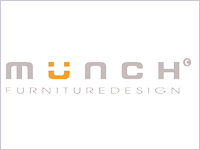 THE FURNITURE BRAND
TRADITION | CULTURE | LIFESTYLE | LUXURY
"We manufacture the antiques of tomorrow!"
INTERIOR DESIGN | SPATIAL CONCEPTS - MADE IN GERMANY
"We make your furniture and furnishings unique."   Michael MÜNCH
"DON´T BE AFRAID OF ART."  Nicole Doth
DEFINED BY THINKING DIFFERENTLY. FROM MASTER CRAFTSWOMEN .
"MY FURNITURE IS ART!"
"Well-considered art requires time and extensive thought, otherwise art would not be thoughtful." 
Nicole Doth
M-BOX "for all nations"  
THINK OUT SIDE THE – BOX
A furniture design that stands for international understanding and connection!
Furniture carpentry | "glass manufacture" | Showroom/Design art gallery | Interior design office | Design studio
Get to know, feel, understand and inspire YOU.