"Designed & handmade in Germany"
The internationally active furniture manufactory with its own carpenter's workshop casts a spotlight on individual furniture design, 
plans and implements unusual room concepts as desired for private and commercial. 
contact to design - MÜNCH Furniture Design manufactures custom-made furniture with heart, special and custom-made products (prototypes) as well as dreamlike unique pieces from master hand. 
The areas of design, research and development are constantly being expanded in-house. Here, you benefit from many years of know-how and expertise. Every day, perfection in craftsmanship is combined with technical innovations and creative ideas. 
Honored with entry and quality seal in the book
"Das große Buch der Manufakturen"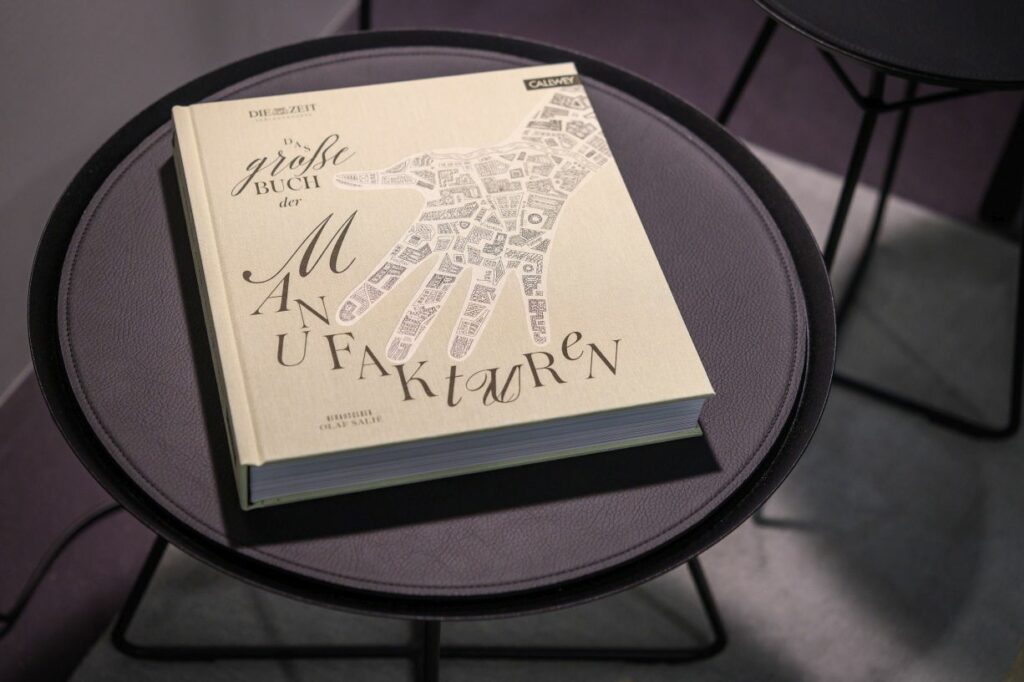 The high quality furniture from contact to design - MÜNCH Furniture Design are the "antiques of tomorrow."With around 300 portraits of selected manufactories, "The Big Book of Manufactories" provides a comprehensive overview of the lively landscape of German manufactories.Known for best manufactory work, contact to design - MÜNCH Furniture Design was honored with entry and seal in the "Deutscher Manufakturen Führer" and in "Das große Buch der Manufakturen".The designs and collections of contact to design – MÜNCH Furniture Design are characterized by the highest quality surface design and convince with perfection and quality. They are designed and manufactured in 360-degree design: To be viewed all around, these do not have to be placed directly on the wall, but can stand in the room like a sculpture. Many of these works of art are registered with design protection at the German Patent and Trademark Office.The furniture can be transformed into collectibles with value by artistic finishing with engraving, precious metals, gemstones and/or airbrush art.The unique pieces bear the unmistakable MÜNCH Furniture Design seal.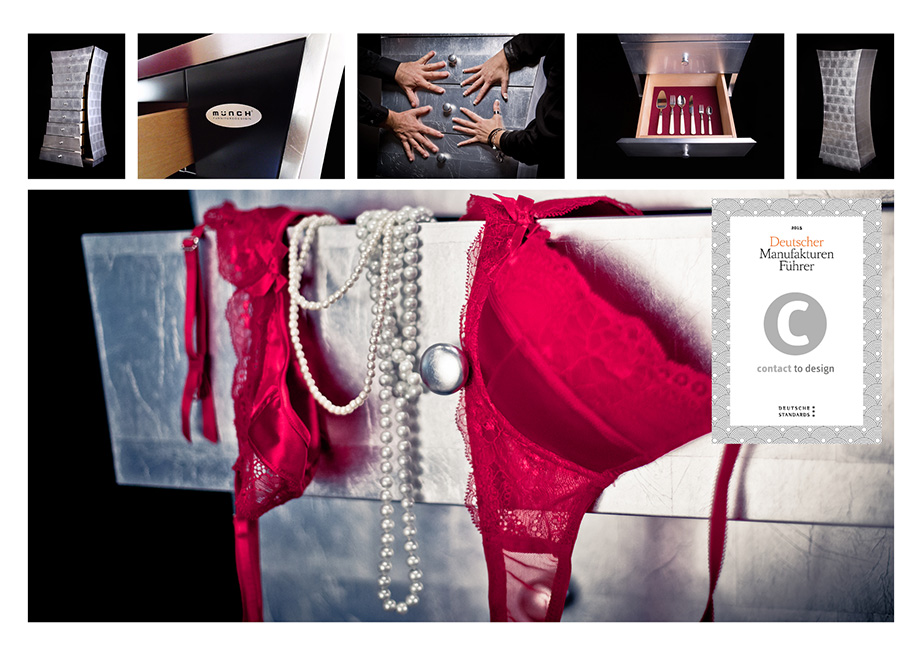 We combine both "ART CRAFTS" - carpentry and gilding - in an exciting way; in terms of utility, personal desires and feelings.
Our way of working is based on the willingness to rethink the existing and to permanently help shape change.
Through the possibility - in advance - illustrations (hand sketched!) Drawn by us, the individual unicums already take "shape" here and thus meet the personal vision of each individual customer.
Exclusive artistic finishes by refinement with precious metal including 24 carat gold leaf, palladium and / or airbrush art / painting, allow diverse motifs to be designed according to individual customer requirements.
Thus, each piece of furniture ART also represents a collector's item with value preservation and value enhancement!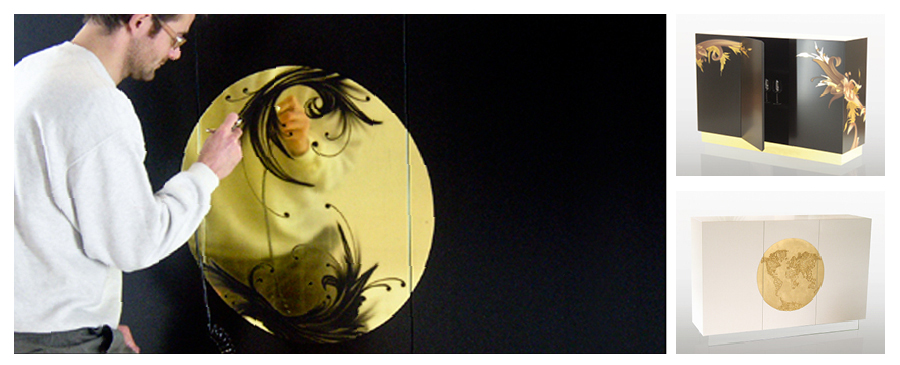 DESIGN DEVELOPMENT & REALIZATION
In the field of research and development we are active in cooperation with nationally and internationally renowned companies, architects, planners/designers, designers and artists.  Please understand that for reasons of data protection and the trust of our customers, we cannot/are not allowed to name any references made by us. 
PROTOTYPE DESIGN & MANUFACTURE
You are - architect - designer - creative/artist and you are looking for a partner to realize your ideas - design - projects - prototypes trustfully and competently? Then contact us, our department "Research and Development" will be happy to receive your request. 
ILLUMINATED STAIRCASE | WHITE DESIGN - CORIAN
DESIGN - KITCHEN WITH FREE FLOATING ELEMENT
INDIVIDUAL FURNITURE AND DESIGN PIECES